What's a Love Letter? It's an emotional appeal that Buyers sometimes make in the form of a letter accompanying their offer to purchase. Here's an example:
Dear Sellers,

Our names are Diana and Tom Swan. We've been married five years now and have one son, Richard, who is 3 1/2 years old. We also have another baby who will join our family in December. We realize our offer may not be as high as other offers, however our first son has some social and behavioral issue so we are hoping to buy our home so we are close to a specialized facility. We hope that you will select us as the next homeowners to raise a family in your home.

(from: Colorado Real Estate Commission)
Why do Buyers do this? Brokers encouraged it. Years ago, when the market began heating up with multiple offers for individual homes, they saw this as a way to give their Buyer a leg up on the competition.
What's wrong with it? Buyer "Love Letters" can reveal information which identifies a person as a member of a protected class (Fair Housing) and can put seller and the seller's broker in danger of legal and regulatory action. By potentially identifying protected class status of prospective buyers, it creates a doubt whether that offer is chosen or not chosen based on protected class status, a violation of law.
The Protected Classes (Federal): Race, Religion, Color, Disability, Sex, Familial Status, National Origin, and (State): Sexual Orientation (including Transgender Status), Marital Status, Creed, Ancestry.
Possible violations in our example: 1) Familial status (they have children) 2) Marital status, 3) Disability/Handicap, 4) Highest and best (letter urges seller to select buyers not based on highest/best offer, but based on other considerations that may violate fair housing).
Best Practices regarding Love Letters: Avoid unnecessary risks by focusing on a solid offer instead of an emotional appeal; give your Broker permission NOT to present "Love Letters."
Read More
This is a long post – sorry. It's a complicated question. If you don't have the patience, go ahead and skip to the Short Answer.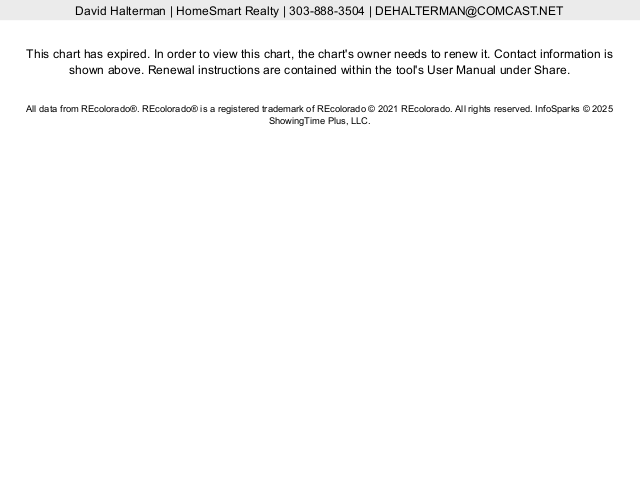 The graph of Active Listings (by month) above shows hundreds or thousands of available homes every month of the year. So even though there are twice as many homes for sale in September, there is still plenty on the market in January.

​If you're a seller, we know historically that competition tends to depress pricing; so is it better to sell when there is less competition (fewer active listings)? That said, are there enough buyers looking for homes in January to make it worthwhile? Sellers, it looks like you have the most competition from other sellers in September/October.

Buyers, especially in a low-inventory market like Denver today, may be better off shopping at a time when there's more selection, and ideally when there may be less competition from other buyers. It may not be obvious from the graph, but most of those inventory peaks are in September . . .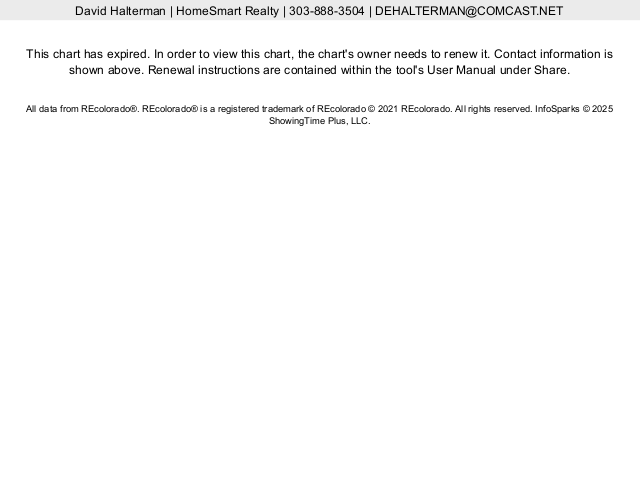 Under Contracts. So let's assume that the number of "under contract"
listings (offer has been accepted) is the best indicator of how many buyers are active in the market. Look again at the graph above: every one of those peaks is in May/June. Buyers, you're going to have the most competition from other buyers in the spring.
Short Answer: Sell in the spring, Buy in the fall.
​Real Answer: It's not going to make that much difference. Let's suppose you're a seller in the spring, and you turn around and buy another home right away (which is what most people do). Whatever springtime advantage you may have had as a seller is offset by becoming a buyer in virtually the same market. Right?

​​Broker's Answer: The majority of people don't have the luxury of choosing their timing for a sale. In most cases there will be a triggering event (birth, death, divorce, job transfer, etc.) that makes a sale necessary and provides the motivation to buy or sell.

So regardless of the season, the time to buy or sell is when you want to AND need to. We call that motivation. When you think about it, that's why there's still a market in every month of the year. Somebody out there doesn't have a choice whether to start their new position in January, or whether to allow the kids to finish school before moving to a new neighborhood. Bottom line: don't stress too much about timing. There's someone out there with whom you can make a deal.

Read More
When my parents bought a home in Denver back in 1964, they borrowed money at about 7%.
When I was first licensed to sell real estate in the early 1980's, rates were in the mid-teens and we were seeing the advent of adjustable-rate mortgages. ARM's allowed borrowers to qualify at a lower rate while spreading out the risk for the lender.
Since 1981, after reaching a high of nearly 19%, rates have steadily declined. Like all trends, it's not a straight line. You may have noticed that when rates spike up a little, pundits (mostly lenders and brokers) will say "hurry up and buy/sell before rates go up further!" Then, when rates go down you hear "buy/sell now before rates go back up!"
I'm writing this now because people in my business are starting to wring their hands again about interest rates, the Fed, etc. Stuff nobody can do anything about. And maybe it doesn't matter that much.
When to Buy or Sell
In over 30 years and hundreds of transactions, here's what I've learned: almost nobody buys or sells just because interest rates are a certain way. Buyers will buy and Sellers will sell regardless of where rates may be. That's because the financial benefits of home ownership still outweigh the (temporary) costs of higher rates, and the real reasons people move (changes in family, job, age, etc.) don't usually allow a buyer to wait until interest rates are perfect. You can always refinance.
Bottom line: the right time is whenever you need to do it.
Read More
The Lender Letter
A Loan Commitment Letter is something that Buyers should get before they even start looking. Some will meet with a lender, do a pre-qualification type of application so they know what they can afford, and the letter will follow shortly thereafter. Regardless, it's a must have when submitting an offer. If I receive an offer without one, we always counter that Seller's acceptance is contingent upon receipt within, say, 24 hours.
Even then, it's not a slam dunk. This is the "Cautionary" part:
Sometimes it's really just a pre-qualification letter, because there will be conditions to meet before the lender will actually "commit" to funding the loan: e.g., verification of income, verification of employment, review tax returns, verify source of funds, explain some adverse credit item, etc. For this reason, you will want to call the lender and ask a few questions.
Here's what I like to know: Did the lender run a Tri-Merge Credit Report (3 reporting agencies) or an in-file (just one agency)? What verifications have been completed, and what conditions need to be met before sending the file to underwriting? There almost always are some, and usually the lender has already figured out what they need to satisfy them. Just ask. How long is it taking to do an appraisal? This will tell you if the dates in the Contract (loan approval, closing) are realistic.
Believe it Or Not – a True Story
So, we listed a beautiful home, and received a strong offer including a very positive letter from a lender (located in CA). The Buyer, while mostly retired, had several income streams, plus enough savings to pay cash for the property if necessary. This was all very reassuring, and I spoke with the lender who said everything looked great, subject to verifications. No big deal, so we signed a contract.
Then this happened: during verification of income, it turns out that one of the income sources used for the pre-qualification had ended several months earlier. Now the buyer no longer meets the ratios to qualify! And since the contract was contingent on financing, we then received notice from the Selling Broker that the Buyer is wanting to terminate the contract. Shouldn't someone have known about this earlier? You'd think so, but too late now. Can we keep the earnest money? Doubtful. There's nothing in the Colorado Real Estate Contract that explicitly protects the Seller against this kind of eventuality. Sometimes these things happen in spite of all the due diligence.
How We Fixed It
Actually, the Lender pulled this one out of the fire. Since the Buyer had lots of retirement savings, they were able to set up distributions from a 401k to replicate the missing income. Did you know you could do that? Here's a good article on How A 401k Works After Retirement.
Pretty slick. I knew you could use a lump sum from a 401k to buy a house, but this is the first time I've seen this approach. The Buyer qualified and we closed the transaction. All's well that ends well, but this Broker (and his Seller) was mildly traumatized.
Lessons: When choosing to work with a Buyer who needs financing, make sure they're really pre-qualified or pre-approved. Know the difference, and talk to the lender about where things stand right now. Make the Loan Approval Deadline as soon as possible, but realistic, based on what you know about how much time is going to be needed for 1) the appraisal, 2) loan processing and 3) underwriting (usually several business days after conditions are met, appraisal is done and file is complete). These are the things you can control, so make sure you do.
Read More
Denver market shows signs of slowing, but only slightly:

Keep in mind that in an overheated market, a "slowdown" might just make it a good market (for Sellers).
You can calculate an "Absorption Rate" by dividing the Active Inventory (7,530) by the monthly sales (3,732) = 2 months. Friends, that is still a really good absorption rate (3-6 months is "normal" . . . ).
Average and Median prices haven't changed that much, and it could just reflect where the activity is in the marketplace, e.g., fewer high-end properties were sold.
That increase in Avg Days on Market (6.9%) is only 2 days . . . so no big deal.
Bottom line: still a Seller's market; When pricing a home for sale, scrutinize the comps and make honest adjustments for condition and location. React quickly (30 days) if you decide it's overpriced.
Read More
OK, it's January and I'm mostly recovered from the holidays. Here's an update of my previous post from December.
There were 33 Home Sales in 2018. That's about a 6% annual turnover for the neighborhood – a pretty low rate historically (about 10% might be considered average in most markets). Makes sense based on the low-inventory status of our Denver housing market.
Of those sales in Winston Downs, 80% were Ranches. The average ranch-style home was 1,935 sq ft (above grade), had 4 Bedrooms and 3 Baths with a 2-car garage, on a big 9,800 s.f. lot.
"We can always come down . . . "
Sellers who reduced their price: Before receiving an offer on their home, 45% of Sellers had to make a price reduction in 2018. Of those Sellers who had to make price reductions, the average total of reductions was $28,750.
The good news: on average a Seller received 98.1% of the final asking price. So does it even matter if you start too high-priced?
Consider this: Sellers who sold without a reduction took an average of 9 days to go under contract. Homes with price reductions took an average of 70 days to get an acceptable offer (and got 3% less of their last asking price).
So yes, you can always come down. And take longer to sell, and get less money in the end. Sorry, but it's always been this way.
Why so many price reductions? And what is affecting prices?
The average sold price was $619,600, and it took an average of 37 days to get an acceptable offer. Let's be clear, those are historically great figures for this neighborhood. However, the market has cooled a bit, or leveled off, or whatever you want to call it: there's not the same frantic competition for homes that we've seen in recent years past.
Expect to see 1) some resistance to pricing from Buyers, 2) more over-pricing from some Sellers who aren't recognizing the change in tempo, and 3) the increasing impact of adverse conditions (e.g., busy streets, deferred maintenance, floor plan, etc.) on value in a slightly cooler market.
Based on information from REcolorado®, Inc. for the period 1/01/2018 through 12/31/2018. Content maintained by REcolorado® may not reflect all real estate activity in the market.
Read More