OK, it's January and I'm mostly recovered from the holidays. Here's an update of my previous post from December.
There were 33 Home Sales in 2018. That's about a 6% annual turnover for the neighborhood – a pretty low rate historically (about 10% might be considered average in most markets). Makes sense based on the low-inventory status of our Denver housing market.
Of those sales in Winston Downs, 80% were Ranches. The average ranch-style home was 1,935 sq ft (above grade), had 4 Bedrooms and 3 Baths with a 2-car garage, on a big 9,800 s.f. lot.
"We can always come down . . . "
Sellers who reduced their price: Before receiving an offer on their home, 45% of Sellers had to make a price reduction in 2018. Of those Sellers who had to make price reductions, the average total of reductions was $28,750.
The good news: on average a Seller received 98.1% of the final asking price. So does it even matter if you start too high-priced?
Consider this: Sellers who sold without a reduction took an average of 9 days to go under contract. Homes with price reductions took an average of 70 days to get an acceptable offer (and got 3% less of their last asking price).
So yes, you can always come down. And take longer to sell, and get less money in the end. Sorry, but it's always been this way.
Why so many price reductions? And what is affecting prices?
The average sold price was $619,600, and it took an average of 37 days to get an acceptable offer. Let's be clear, those are historically great figures for this neighborhood. However, the market has cooled a bit, or leveled off, or whatever you want to call it: there's not the same frantic competition for homes that we've seen in recent years past.
Expect to see 1) some resistance to pricing from Buyers, 2) more over-pricing from some Sellers who aren't recognizing the change in tempo, and 3) the increasing impact of adverse conditions (e.g., busy streets, deferred maintenance, floor plan, etc.) on value in a slightly cooler market.
Based on information from REcolorado®, Inc. for the period 1/01/2018 through 12/31/2018. Content maintained by REcolorado® may not reflect all real estate activity in the market.
Read More
Are we seeing any decline in Denver home prices?
Not yet. At this writing, we're seeing some seasonal slowdown – fewer showings – and that may have a temporary affect on pricing.
Inventory is up
This could impact prices, too, but if you think about it historically: remember that Denver had over 20,000 active listings for much of the 1980's.
Even if the supply gets all the way back to levels of 5 years ago, there's still a lot of demand.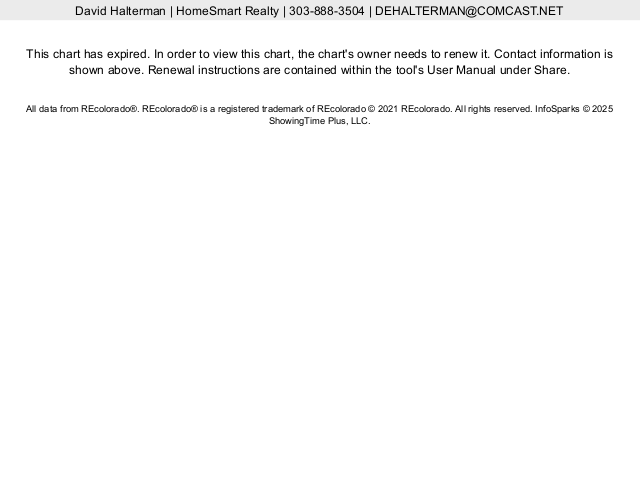 Read More
Winston Downs is included in the Washington, Virginia-Vale statistical neighborhood, which encompasses a wider area than just our neighborhood.
This is a crime statistics map for Washington, Virginia-Vale (Winston Downs is outlined in orange). Click on the map to enlarge it:
Click here for the crime stats in table format.
Crime stats for this neighborhood can also be accessed this way:
The Denver Police Department page at www.denvergov.org has a "Crime Information" tab where you can find monthly crime data sorted by Statistical Neighborhoods. Note that Winston Downs is one of several subdivisions within the "Washington Virginia Vale" statistical neighborhood.
There is also an interactive map which can be sorted by date and neighborhood, plotting the crime locations on a map.
Read More
Property staging is "intelligent merchandising." This is the process of analyzing the property, maximizing the "equity" and minimizing the excuses a buyer may use to discount or eliminate the property from their A-list. It's not decorating, but rather presenting the home in such a way that emphasizes and reveals the benefits (equities) of the property without distractions.
Over 96% of Brokers say that buyers are affected by home staging
Staged properties are twice as likely to receive full price or more

Kitchen before and after staging
Staged properties sell 76% faster
Read More
Changes in market conditions, mortgage qualifying and changes in the nation's economy have caused Millenials and Gen-Xers to have some anxiety about whether they will ever enjoy the benefits of homeownership. Some strategy and planning is called for. Here's a good summary of things to consider:
Read More