The Lender Letter
A Loan Commitment Letter is something that Buyers should get before they even start looking. Some will meet with a lender, do a pre-qualification type of application so they know what they can afford, and the letter will follow shortly thereafter. Regardless, it's a must have when submitting an offer. If I receive an offer without one, we always counter that Seller's acceptance is contingent upon receipt within, say, 24 hours.
Even then, it's not a slam dunk. This is the "Cautionary" part:
Sometimes it's really just a pre-qualification letter, because there will be conditions to meet before the lender will actually "commit" to funding the loan: e.g., verification of income, verification of employment, review tax returns, verify source of funds, explain some adverse credit item, etc. For this reason, you will want to call the lender and ask a few questions.
Here's what I like to know: Did the lender run a Tri-Merge Credit Report (3 reporting agencies) or an in-file (just one agency)? What verifications have been completed, and what conditions need to be met before sending the file to underwriting? There almost always are some, and usually the lender has already figured out what they need to satisfy them. Just ask. How long is it taking to do an appraisal? This will tell you if the dates in the Contract (loan approval, closing) are realistic.
Believe it Or Not – a True Story
So, we listed a beautiful condominium, and received an offer including a very positive letter from a lender (located in CA). The Buyer, while mostly retired, had several income streams, plus enough savings to pay cash for the property if necessary. This was all very reassuring, and I spoke with the lender who said everything looked great, subject to verifications. No big deal, so we all signed a contract.
Then this happened: during verification of income, it turns out that one of the income sources used for the pre-qualification had ended several months earlier. Now the buyer no longer meets the ratios to qualify. And since the contract was contingent on financing, we receive notice from the Selling Broker that the Buyer is going to have to terminate the contract. Shouldn't someone have known about this earlier? You'd think so, but too late now. Can we keep the earnest money? Doubtful. There's nothing in the Colorado Real Estate Contract that explicitly protects the Seller against this kind of eventuality. Sometimes these things happen in spite of all the due diligence.
How We Fixed It
Actually, the Lender pulled this one out of the fire. Since the Buyer had lots of retirement savings, they were able to set up distributions from a 401k to replicate the missing income. Did you know you could do that? Here's a good article on How A 401k Works After Retirement.
Pretty slick. I knew you could use a lump sum from a 401k to buy a house, but this is the first time I've seen this approach. The Buyer qualified and we closed the transaction. All's well that ends well, but this Broker (and his Seller) was mildly traumatized.
Lessons: When choosing to work with a Buyer who needs financing, make sure they're really pre-qualified or pre-approved. Know the difference, and talk to the lender about where things stand right now. Make the Loan Approval Deadline as soon as possible, but realistic, based on what you know about how much time is going to be needed for loan processing and underwriting (usually several business days after conditions are met, appraisal is done and file is complete). These are the things you can control, so make sure you do.
Read More
Denver market shows signs of slowing, but only slightly:

Keep in mind that in an overheated market, a "slowdown" might just make it a good market (for Sellers).
You can calculate an "Absorption Rate" by dividing the Active Inventory (7,530) by the monthly sales (3,732) = 2 months. Friends, that is still a really good absorption rate (3-6 months is "normal" . . . ).
Average and Median prices haven't changed that much, and it could just reflect where the activity is in the marketplace, e.g., fewer high-end properties were sold.
That increase in Avg Days on Market (6.9%) is only 2 days . . . so no big deal.
Bottom line: still a Seller's market; When pricing a home for sale, scrutinize the comps and make honest adjustments for condition and location. React quickly (30 days) if you decide it's overpriced.
Read More
The year isn't quite over yet, but I have some time now (Dec 4) and will try and update after the first of the new year. Here's what has happened in Winston Downs in 2018:
There were 31 Home Sales in 2018. That's about a 5.5% annual turnover for the neighborhood – a pretty low rate historically (about 10% might be considered average in most markets). Makes sense based on the low-inventory status of our Denver housing market.
Of those sales in Winston Downs, 81% were Ranches. The average ranch-style home was 1,923 sq ft, had 4 Bedrooms and 3 Baths with a 2-car garage, on a big 9,800 s.f. lot.
Before receiving an offer on their home, 45% of Sellers had to make a price reduction in 2018. The good news: a typical Seller received 98.1% of the final asking price. This probably reflects 1) some resistance to pricing from Buyers, 2) overly-optimistic pricing from some Sellers, and 3) the increasing impact of adverse conditions (e.g., busy streets, deferred maintenance, floor plan, etc.) on value in a slightly cooler market.
After a home was listed for sale in Winston Downs, it took an average of 37 Days to go under contract. That's still an impressive number, historically.
The average sold price was $623,138. Wow.
Based on information from REcolorado®, Inc. for the period 1/01/2018 through 12/04/2018. Content maintained by REcolorado® may not reflect all real estate activity in the market.
Read More
Are we seeing any decline in Denver home prices?
Not yet. At this writing, we're seeing some seasonal slowdown – fewer showings – and that may have a temporary affect on pricing.
Inventory is up
This could impact prices, too, but if you think about it historically: remember that Denver had over 20,000 active listings for much of the 1980's.
Even if the supply gets all the way back to levels of 5 years ago, there's still a lot of demand.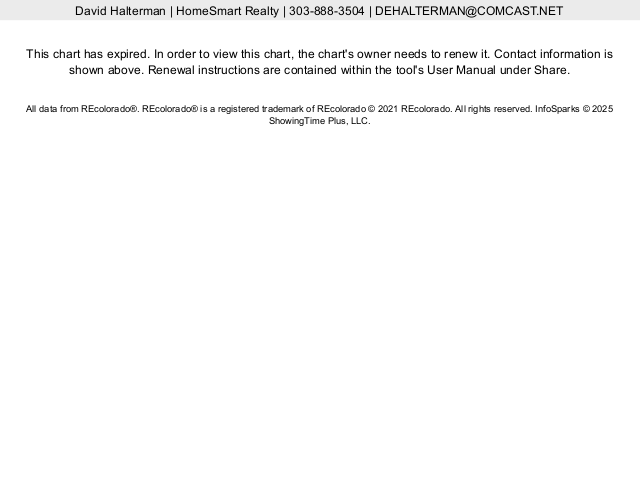 Read More
Winston Downs is included in the Washington, Virginia-Vale statistical neighborhood, which encompasses a wider area than just our neighborhood.
This is a crime statistics map for Washington, Virginia-Vale (Winston Downs is outlined in orange). Click on the map to enlarge it:
Click here for the crime stats in table format.
Crime stats for this neighborhood can also be accessed this way:
The Denver Police Department page at www.denvergov.org has a "Crime Information" tab where you can find monthly crime data sorted by Statistical Neighborhoods. Note that Winston Downs is one of several subdivisions within the "Washington Virginia Vale" statistical neighborhood.
There is also an interactive map which can be sorted by date and neighborhood, plotting the crime locations on a map.
Read More